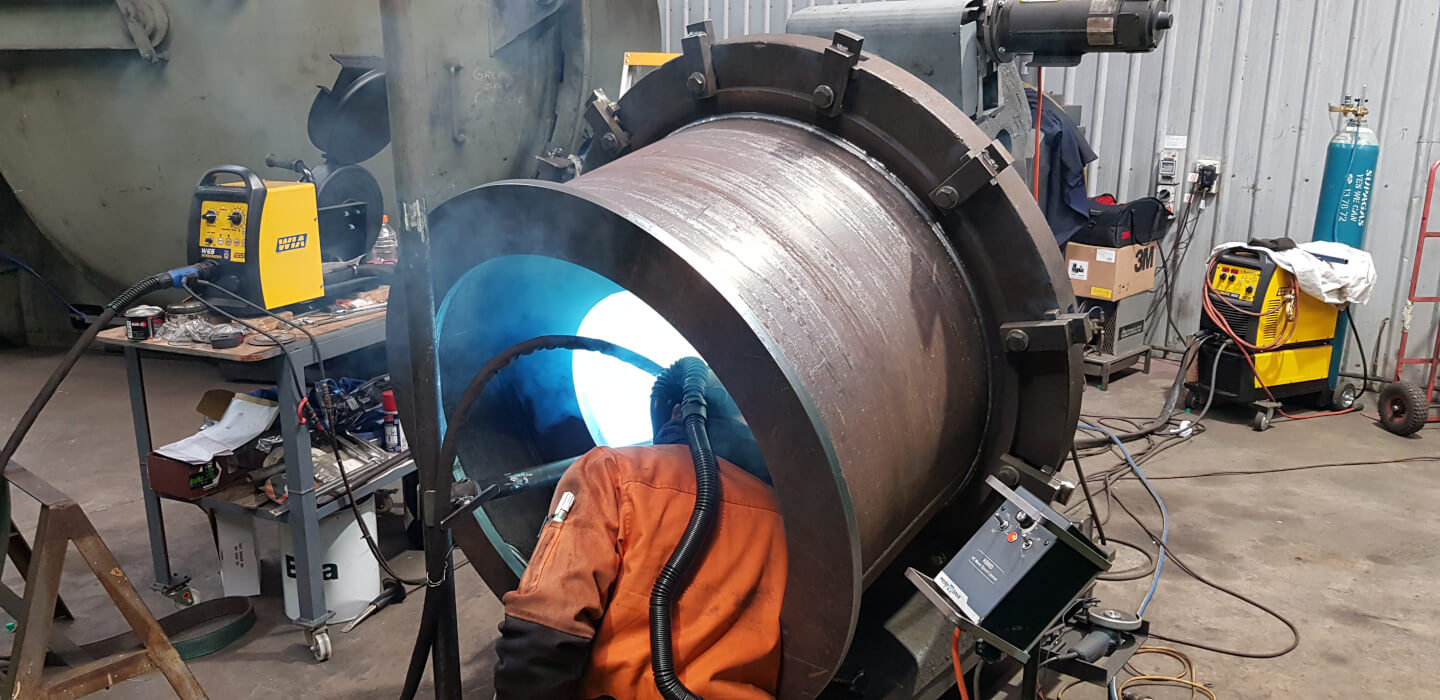 Over 65 years in the making
Beginning in 1954 as VACU-LUG Australia, Big Tyre has built a reputation for supplying reliable, high quality products and down to earth solutions.
Over the past 30 years the business has grown signficantly with new developments across the mining and agricultural industries.
In this time, Big Tyre has:
Manufactured over 3,000 solid rubber wheels
Reconditioned over 1,200 agricultural tracks
Rebuilt over 9,000 undercarriage wheels
Repaired or retreaded over 15,000 tyres
Developed an online store selling tyres Australia-wide
Become the Australasian distributor for two of the
leading agricultural track brands.
Solid Wheels Manufactured

3,000

Ag Tracks Rebuilt

1,200

Undercarriage Wheels Rebuilt

9,000

Tyres Repaired/Retreaded

15,000
Our customers include
Caterpillar Global Mining

Russell Mineral Equipment

Sandvik Mining & Construction

Chesterfield Australia

Vanderfield

Nepean Power

Bridgestone

Goodyear Earthmover

Fulton Hogan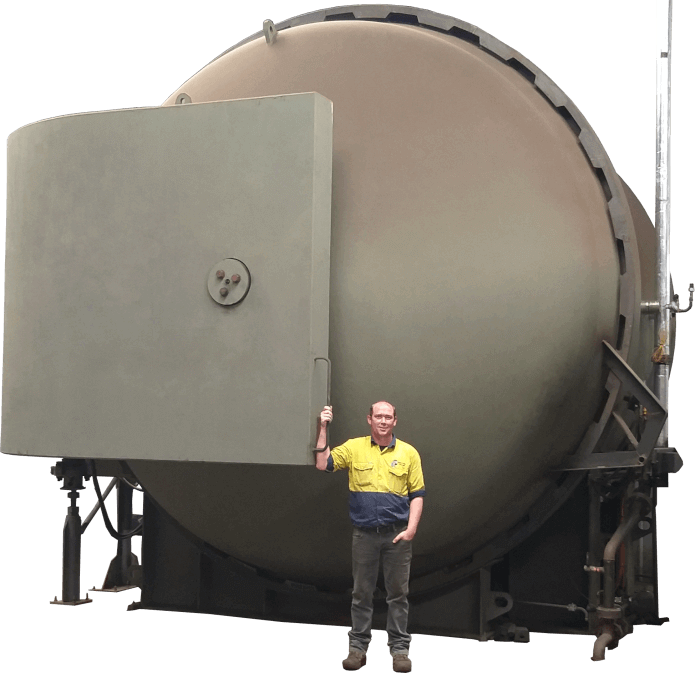 Big capabilities
Our factory has the capability to handle the biggest tyres on the market today.
Our modified and purpose built equipment allows us to build and re-manufacture a wide range of rubber and polyurethane products.
Our Team
We employ a range of skilled individuals across our office and factory with a broad range of specialities and interests.
If you are interested in a career with Big Tyre please see our job vacancies page or contact us.

Bruce Louden BSc, BE, MBA
Chairman
As the former Managing Director (MD) of Big Tyre for 27 years, Bruce has a wealth of experience in the industry and continues to support the business in multiple areas. During his time as MD, Bruce brought together his ingenuity, engineering and business expertise to expand Big Tyre's core offerings to include not only tyres but also agricultural tracks and solid wheels for underground mining applications. Despite his semi-retirement status, Bruce is still actively involved as a consultant and a resource for us to call upon.

Dan Louden EMBA, MSc
Chief Executive Officer
Dan took over the helm of Big Tyre as CEO in 2019 after working for three years as its Business Development Manager. With an Executive Master of Business Administration from the Queensland University of Technology (QUT), Dan brings a fresh perspective and drive to the business, and is committed to improving efficiency, customer service, and professionalism to take the business to new heights. Dan's previous experience includes eight years as a Barramundi Hatchery Manager where he led the transformation a small operation into the world's largest barramundi hatchery.

Sam Lucas
Sales & Administration
Sam is probably the first person you'll meet if you drop in to Big Tyre and is an integral part of our team. You'll be sure to find the help you need with Sam due to his enthusiasm to serve our customers in the best way possible and as quickly as possible. Sam's responsibilities include manning the front desk and answering many of our business enquiries, sales, invoicing, and deliveries.

Jayden Beaumont
Sales & Administration
You may have met Jayden either in store or at one of the agricultural field days that Big Tyre exhibits at around the country. A former sparky, Jayden brings a healthy dose of humour to the office and is sure to connect you with the service or product that will best meet your needs. Jayden's responsibilities include serving our customers in store, online, and over the phone as well as invoicing and deliveries.

Tracey Betts
Accounts
Qualified with a Diploma of Accounting, Tracey manages our accounts payable & accounts receivable and helps take some of the sales load when the phones are ringing hot!

Isaac Osment BIT
IT Manager
Master of all things digital, Isaac manages all of our hardware and software requirements including programming unique applications in both the office and factory to improve reliability, efficiency, traceability and timely information. In addition to this, Isaac also helps take some of the sales load.

Alan Neuendorf
Maintenance Manager
As an experienced fitter and turner with over 30 years of experience including 17 years at Big Tyre, Alan is responsible for not only looking after our existing equipment to ensure it keeps running reliably in such a demanding environment, but also in the design and manufacture of custom built equipment to service unique applications as we continue to improve efficiency and expand our service offerings.

Merv Plant
Production Manager
With his comprehensive knowledge of the complete range of Big Tyre's production processes and with very good people skills, Merv manages our production team well and is dedicated to making sure that customers receive a quality job in a timely manner every time.
Any logos or trademarks displayed on this page are the property of their respective owners. If you would like us to remove a trademark or logo you have ownership of please contact us via phone or our contact form.